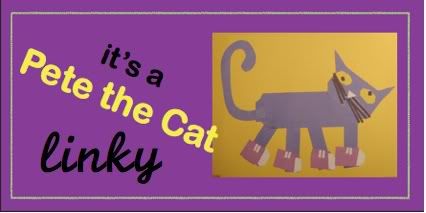 When I saw this Linky I knew I had to follow along. I wasn't planning on linking up, but like a bad mosquito bite I couldn't leave it alone! I thought I'd have trouble sleeping last night as ideas ran rampant through my brain. I was out like a light and overslept by a couple of hours! Maybe it was the song that I used with my music classes to bring music and literacy together that acted as a lullaby and rocked me to sleep. Have you seen this ? It is a wonderful Pete the Cat resource!
Even my eighth grade music students beg to sing "I love my White Shoes". It fills my heart with joy when I hear them walking through the halls singing this song.
I have a confession to make. I don't have any other Pete books. If I don't receive one free in the mail in the next two weeks I'm going to break down and buy them ALL. While I'm waiting I'm going to play this dice game I came up with. I can't wait to find out what color shoes Pete will wear today!
Click on the picture to go to Google Docs. I'll put
it on TPT when they are back up!