If a teacher sits down to write a quick blog post, she'll probably want a facebook page to go with her blog. While she creates her facebook, she'll see a notification someone pinned something on pintrest. When she gets to Pintrest, she'll find fifty different ideas to pin. She'll follow one of the pins to a blog she has to follow. She'll notice the awards the teacher got and she'll probably want one, too. While she hops from blog to blog, she'll find a great linky to join. After she joins the great linky she'll notice a blog about a give away. She'll enter the give away all twenty ways possible. When she gets back to her own blog she'll notice she got the Liebster Award and she'll have to sit down and write a blog post!

I feel so honored every time I get one of these awards. They're better than a pat on the back. It takes time and thought to thank the person who gave it to you and it can be pretty hard to find the right people to pass it on to. Will they like it? Will they think I'm being too forward? Will they do a huffy because they got another award? Well, here goes my thanks and passing on!

The
award is presented to new bloggers, which I very much am! Liebster is German for beloved or favorite. I feel so honored that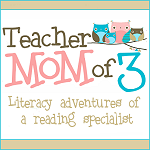 presented me with this award.
1. Link back to the person who gave it to you.
2. Post the award to your blog.
3. Give the award to at least 5 bloggers with less than 200 followers.
4. Leave a comment on the 5 blogs to let them know that they have been offered this award.
Here are some up and coming bloggers that I love: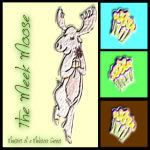 Thank you for staying with this post all the way to the end. I have a question for you. Does your family roll their eyes when you request prayers at church for people you blog with?! Thanks for following me...I might be praying for you!!
Don't forget to link up with my first Linky!