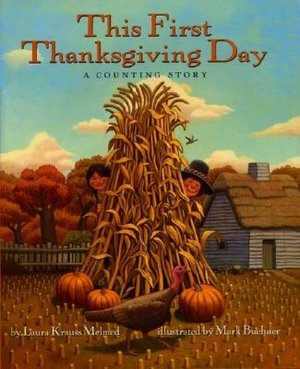 I loved this book! I loved it when I read it to myself and loved it even more when I shared it with my owlets today. They were so engaged by both the text and the gorgeous pictures. This group of students loves reading. Anytime I pick up a book they get so excited. This book generated so many good questions, too! It is a great book to use for modeling "wondering"
On this page they wondered why the girls were shy. We talked about the difference in cultures and some of differences in language, clothing and even play.
Speaking of turkeys...My students loved watching this video I took in my backyard Sunday. Turkeys are regular visitors along with the deer. It should give the perfect ambiance to our Thanksgiving dinner!
Here is a game you can play with your kiddos. It's played like "Bump" but I've named it Turkey Tonk in honor or my brother-in-law who taught us all how to play a card game called "Tonk". I'm hoping we'll be playing it next week!
I'm linking up with Gina on the Beach Sand! Go check out some other wonderful Thanksgiving ideas!